The last three years, I've been making fabric ornaments to include in Christmas gifts. First, I made some
birdies
, then some
cupcakes
, and this year, it's boots. They are still in progress, as you can see. Can you see that boot, it sort of blends in!
So, with ornaments on the brain, I received an email from Anthropologie last night with a link to their
ornaments page
. Awe, be still my heart! They are all SO pretty. As usual. As if Anthropologie could ever make anything NOT pretty, right?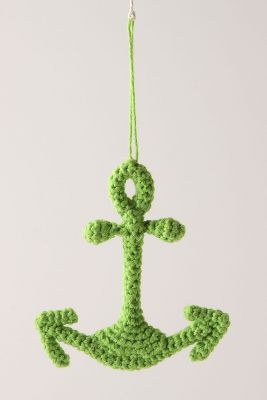 I noticed they used a lot of handcrafty materials this year. Notice all the crochet, knitting, buttons and embroidery.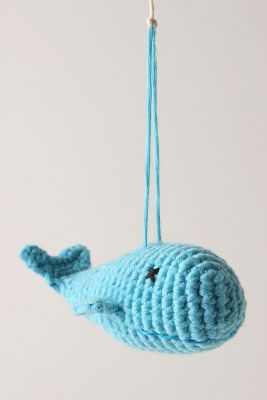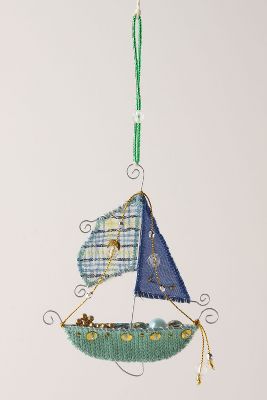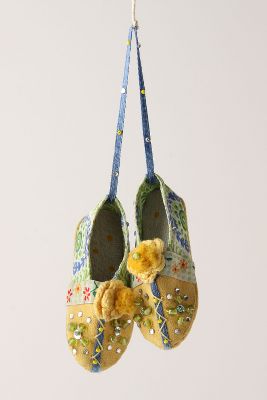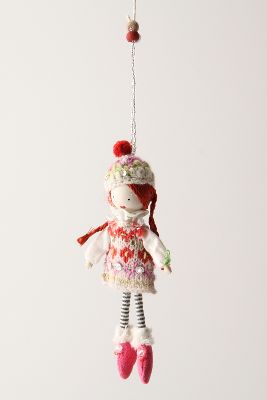 And the
Merry Christmas garland
. I see myself making something similar. Maybe next year, when a knock-off won't be so obvious ;)
I hope these inspired you!