Here's a little peek at a quilt I've been working on. I think it's going to be realllly pretty, I can't wait to show you the finished product :) I'll share a little more about it when it's all finished, of course. My Christmas sewing list is getting longer by the day, so I wanted to go ahead and get this one off my plate. We've been enjoying some blizzardy weather today, so sewing time was more plentiful than usual.
I ran across this pattern recently and L-O-V-E it. It's called
Another Brick in the Wall
and you can find it in online shops everywhere. To me it looks like stacks of books.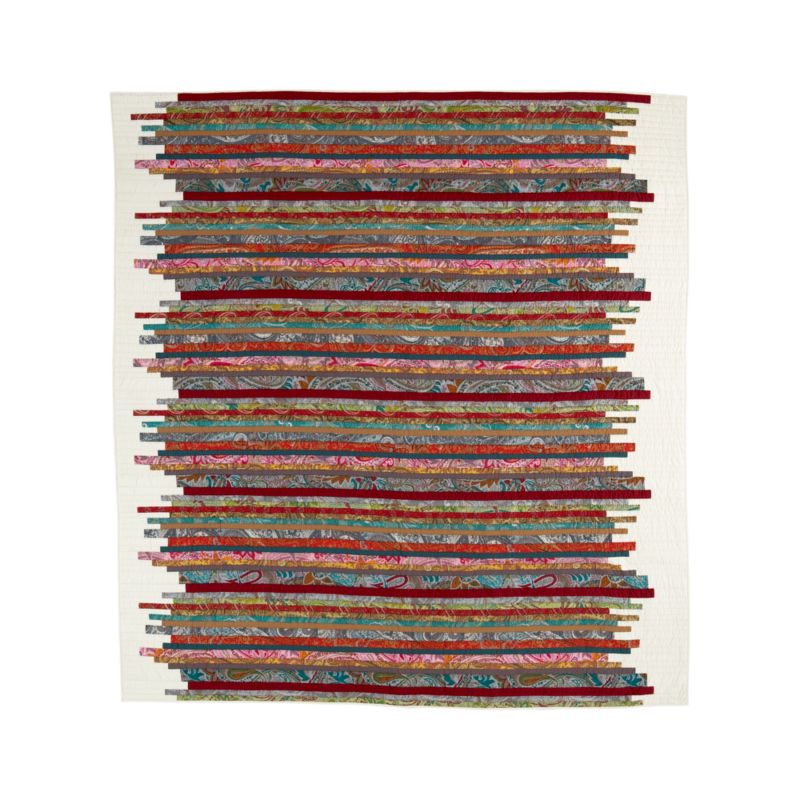 Also, I saw
this quilt
on a bed in Crate & Barrel while on a date with Casey several months ago. It looks especially cool on a bed, since the uneven strips drape over the sides. Pretty cool, I think I can copy it :) Use up the bucket of strips I've been collecting! (I wish I could make these pictures bigger, sorry.)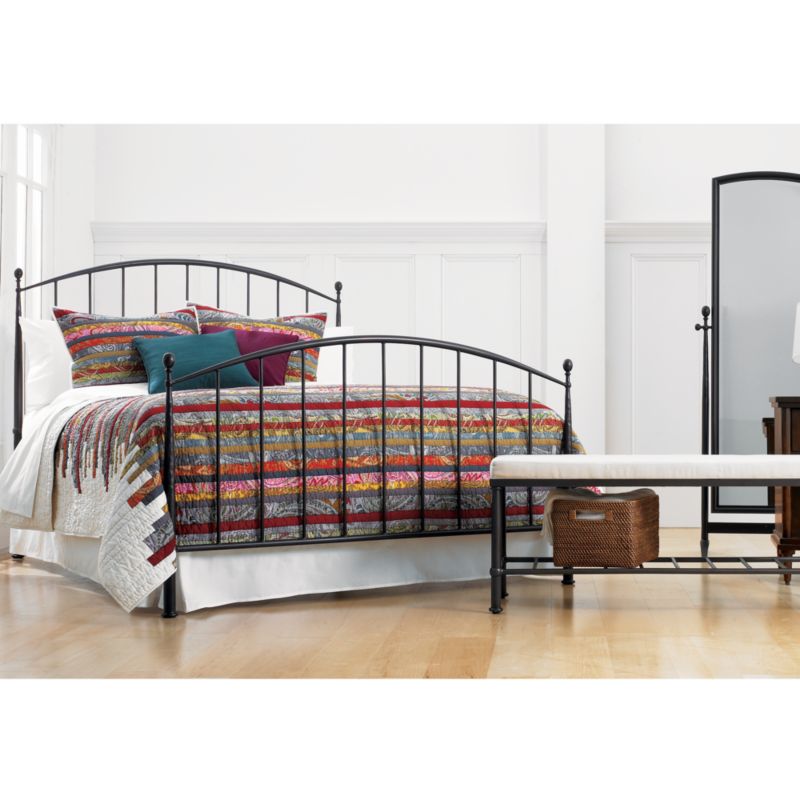 I've decided to go ahead and reopen my Etsy shop! Thanks to those of you who offered encouraging words. I wish I could open it up before Christmas, but that's not gonna happen :) so I'm shooting for the end of January. I'm excited! My goal is to start selling fabric there eventually, so I would so love to hear input on what kind of fabric Etsy shoppers would like to see there, as well as ideas on how to make my shop stand out among all the other fabulous fabric vendors in cyberspace :)