I know. Can I make anything that's not a dress?? Lately, it doesn't appear so. Although, I bought some awesome knits today and have some shirts in the works. But, what can I say, I loooove dresses in the Summer!
I made this one last week and wore it to church and most of the day on Sunday.
I used Simplicity 2177 and it's a winner, I will likely make it again. Very comfortable and I really like the narrower cut of the shoulders.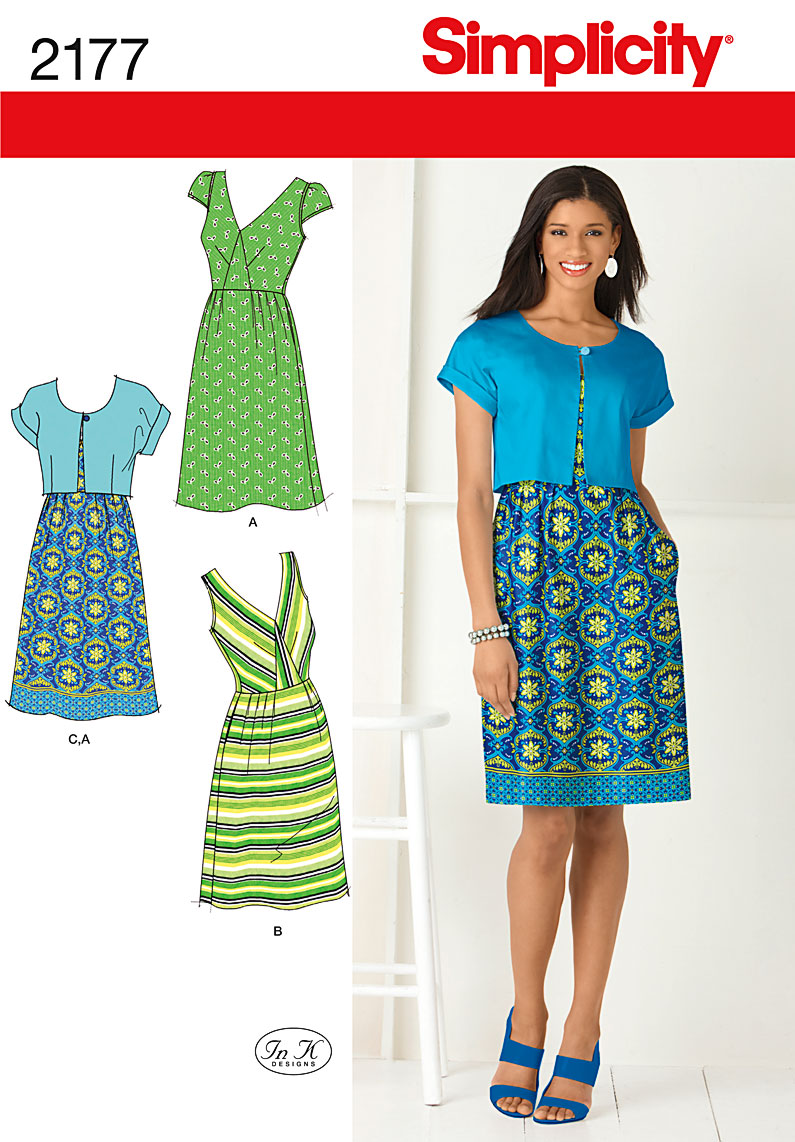 The triangular detail on the bodice is pretty cool. Here's a close-up of mine, but I think it would be extra cool in a stripe!
Because I've been making so many clothes lately, I've discovered some great clothing-sewing sites that I want to pass along to you!
Pinterest
has been a great inspiration too! What FUN Pinterest is! You can find my small-but-growing style board
here
.
Happy sewing! :)