Thanks for all the encouragement after my post yesterday, both here and on Facebook. Sorry if I seemed whiny. I ran out of my vitamins last week and wrongly assumed I could get more here in town so I had to order them and they should be here today. So in a couple days, I will once again feel better and more energetic about everything!!! There are just hard things about change, but all in all, I am liking it here and doing fine. It's actually nice to have a smaller network for a little while. Life is calmer right now than I'm used to and I really think that's a good thing.
Speaking of change, we found out where we will be moving to in April after Casey's Captain's school and it is ...
wait for it ...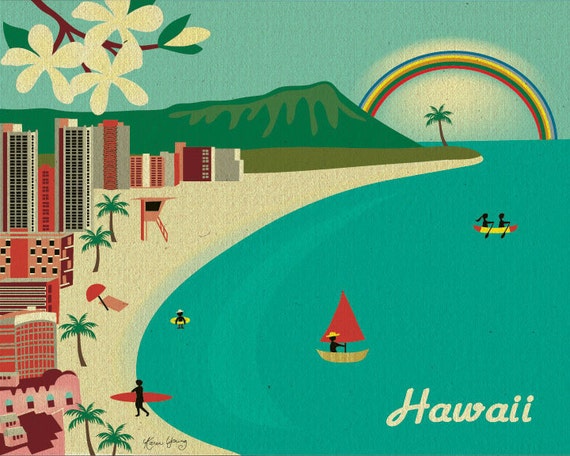 Yep, can you believe that!?!? I'm still in shock just a little myself. But, thrilled. Obviously, haha! Three years in Honolulu, who wouldn't be thrilled???
Anyway, having Hawaii in the back of my mind now has me rethinking the Winter sewing I was planning. Won't do much good to move there with a wardrobe of warm clothes. So I'm just making short sleeved things and things that will work now, but also work later.
My newest top makes me feel like a librarian. In a good way :)
It's sort of a Frankenpattern. I started with
McCall's 6793
. I was drawn to the neckline and the lace sleeves. The plaid is one of JoAnn's simply silky prints, which I got when the clearance went on clearance. Then I got a half yard of the purple polka dot mesh for the sleeves when I got here.
However, when I cut out the pattern pieces and realized there were no darts, I knew it would look way too baggy for my liking. I made a quick muslin of the front and back pieces and hated it. So, I pulled out
Simplicity 1886, which I've made twice
and knew the fit worked for me. I traced the front and back onto pattern paper, then traced the neckline of the McCall's pattern. I used the sleeve from the McCall's pattern also and they fit fine. I really love how it turned out!! The fit is great, I'm so glad I didn't cut into my fabric with those awful dartless pattern pieces!
I have an easy knit dress to share soon and now there's a cute knit jacket out of black sweatshirt fleece on my cutting table!
One more gorgeous piece of Hawaii art to share before I sign off. Isn't this beautiful???