So, not everything I make works out. Some things end up in the thrift store bag, after sitting in my closet for awhile because I'm not willing to admit that my hard work just doesn't look great on me :) But, I have a small closet, so the things I don't wear or don't love just have to go.
I made this several months ago and until today, I thought it was going to be one of those things.
(Side note, how do I manage to get sun flare like that in my photo when I'm NOT trying??)
I wasn't in love with this top and there are still a few things I'm not thrilled with, but I had this awesome Ann Taylor skirt (a thrift store find) hanging in my closet with no top to go with it and so I put these two things together this morning with a cute tan cardigan over it all and ya know what? I think it's a keeper after all! Actually, I think I might try this pattern again, but the version with sleeves...and a lower bust line...and in a knit :)
The pattern is
Simplicity 2409
and you can read my review of it
here
.
I made a Cynthia Rowley dress recently (
this one
) that I plan on wearing this weekend maybe. I've been holding off because I have my eye on some great black boots that are finally on sale and for which I finally received a coupon in my inbox :)
Speaking of Cynthia Rowley's patterns, am I the only person that thinks this latest design is a total fail??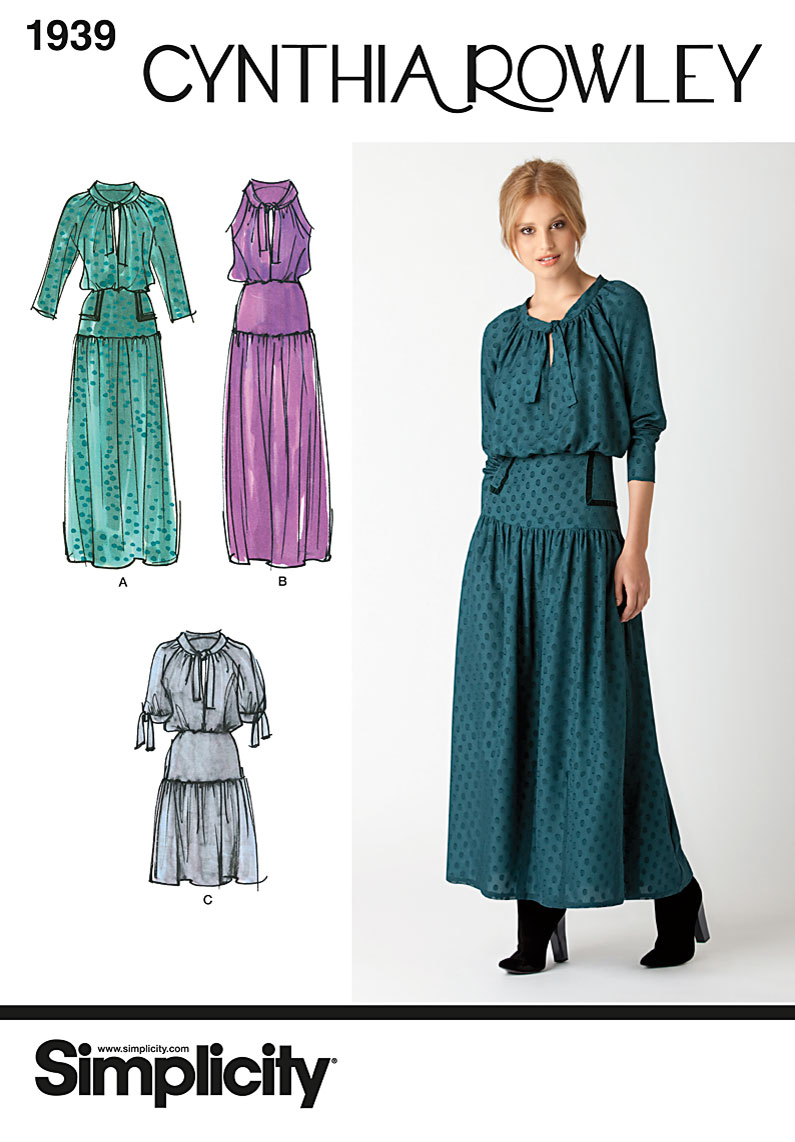 I haven't seen anything this dowdy looking in a really long time. The top part could be okay, especially that sleeveless version, but the skirt! WHAT? I don't think I know anyone who could pull this off. Heck, the model isn't even pulling it off. She looks like she's headed to a prairie days festival. And, does any woman really want to emphasize her GUT like this??
I just don't get it. Am I wrong? What do you think?? Do designers sometimes forget to keep what the the average woman wants to wear in mind? Do I sound like Nina Garcia now?? Ha!