I had bought a nice cotton chambray with a particular pattern in mind for a church dress, but have come to realize that I could use more casual dresses. Last summer, we went to several events that required more than jeans, but not so much "church" dresses. So, I made this one instead:
I used this pattern: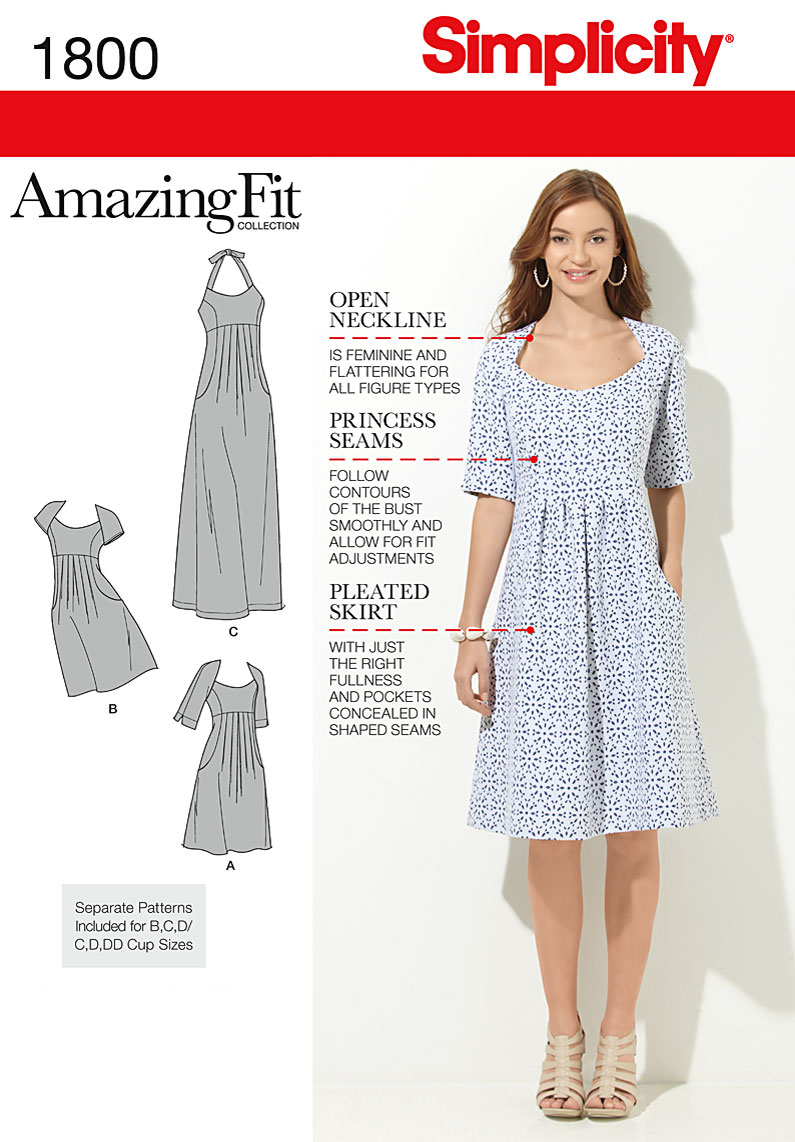 I reviewed it
here
. This is the first time I've made one of these Amazing Fit patterns and to be honest, I found it less than amazing. I don't usually have fit issues and I almost always sew a straight size 12, so I found the extra fitting features confusing. When it was done, it was huge. I took the back seam in a lot.
Also, I don't love halters because they're just too shifty. I criss-crossed the straps and sewed them down in the back and like the resulting dress a lot! Probably won't make it again, but ya never know.
The
new Vogue patterns
are up on their site today. Not impressed at all! There might be a couple I'm interested in, but the rest are just really not me. Not even a little bit. Everything seems overly drapey and baggy and I guess I like things more fitted. The ones that aren't loose are dresses that are super tight, short and low-cut. What gives, Vogue??
Ah, well, it's not like I don't have enough patterns as it is, ha!